Old KC Brand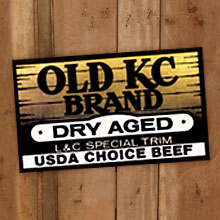 The Old KC Brand, Certified, Dry Aged Beef is the result of a time proven, uncompromising set of quality controls and processing procedures. Our Old KC Brand is strictly Certified USDA Choice, and dry aged yielding the best flavor on the market.
Dry Aged Beef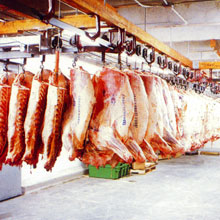 L&C Meats uses only the highest quality USDA choice and prime cattle selected from the Midwest's finest packers. We select from the top 4% of the total beef production in the U.S. to ensure the ultimate in consistency of size and quality.
Custom Orders
All L&C Meats orders are hand cut by a member of our experienced Kansas City staff to further guarantee your satisfaction. No meat order is too large or too small. Whether it's 5 or 5000 steaks, we cut and package the order to your specifications.